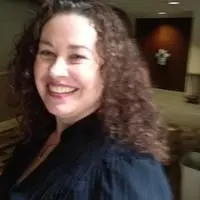 Hello. My name is Darcy McLean Aguilar, and I am a Licensed Marriage and Family Therapist. While my training and experience is with individuals, couples, and families, my practice currently is primarily focused on working with individuals. I maintain a private practice centrally located in the Mission Valley area, which conveniently serves all of San Diego County.
I've been working as a therapist since 2006. My work includes a broad spectrum of clients. Among my areas of expertise are anxiety and depression, life transitions (marriage, family addition, career or job change, etc.), grief and loss, chronic pain and illness, addictions, families dealing with Alzheimer's, and terminal illness. The primary focus of my work is as a trauma specialist. In addition to my private practice, I also work at a local hospital with medically challenged adults, as well as those challenged with persistent severe mental illness, such as Schizophrenia, BiPolar Disorder, and Schizoaffective Disorder.
I am kind, compassionate, highly interactive, and solution-focused in my approach to therapy. During therapy, you are the center of the universe. My therapeutic approach is to provide support and practical feedback to help guide you through personal life challenges. I integrate complementary methodologies and techniques to offer a highly personalized approach tailored to specifically to you! With the utmost compassion and understanding, I work with you to help you build upon your strengths, regain hope and life harmony, and attain the personal insight and growth you are committed to achieving.

Prior to my work as a Licensed Marriage and Family Therapist, I maintained a holistic health practice with emphasis on the mind-body-spirit connection, which focused on the body's innate ability to heal itself. It is this same wholistic approach that I embrace in my own life, and that I use to help you integrate your whole-being so that you may live a life of joy, and happiness.
Education
Master of Arts, Counseling Psychology

License, Certifications & Awards

Licensed Marriage and Family Therapist
Nominated as Mental Health Clinician of the Year, County of San Diego, 2011 and 2014
Additional Training/Certification

Brainspotting
CBT (Cognitive Behavioral Therapy)
EFT (Emotionally Focused Therapy (for couples))
EMDR (Eye Movement Desensitization and Reprocessing)
Advanced Integrative Therapy (AIT, formerly known as Seemorg Matrix)
Domestic Violence Facilitator, California State Certification
Dialectical Behavior Therapy (DBT)
Gottman Method
Neuro Linguistic Programming (NLP)
Ericksonian Hypnotherapy
Cognitive Hypnotherapy
Energy Psychology
Professional Activities and Memberships
California Association of Marriage and Family Therapists (CAMFT)
www.camft.org